PUBLIC SPEAKING BOOTCAMP FOR WOMEN
From women just starting their careers through to women transitioning into leadership roles, this Public Speaking Bootcamp for Women will empower you to use the power of your voice, messaging, and body language for maximum impact at work and in your personal life.
Improve your public speaking skills and practice them in a safe and encouraging environment created for women. The skills you learn in this bootcamp are ideal for work presentations and greater confidence during job interviews, management reviews, and leadership tasks. The event includes informational materials and individual coaching for each participant. Gay, straight, femme, trans, cis het, all are welcome.
What we will cover:
Vocal projection

Breath support

Body language

Vocal health

strategies for asserting ourselves in the workplace
UPCOMING OPPORTUNITIES TO ATTEND:
In Seattle:
Friday December 6th from 4-6pm in downtown Seattle. This event sells out fast so get your tickets HERE.
Previous Bootcamp Events:
Tuesday, January 22nd from 5-7pm SOLD OUT
Tuesday, January 29th from 5-7pm SOLD OUT
Tuesday, February 26th from 5-7pm. SOLD OUT
Tuesday, March 19th from 5-7pm. SOLD OUT
Tuesday, April 23rd from 5-7pm. SOLD OUT
Tuesday, May 28th from 5-7pm. SOLD OUT
Tuesday, June 18th from 5-7pm. SOLD OUT
Wednesday, October 9th from 5-7pm at Armoire in downtown Seattle SOLD OUT
WHAT ATTENDEES ARE SAYING: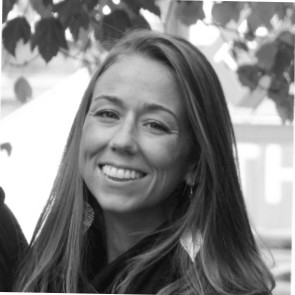 Inspiring, supportive, and thoughtful coach...
"Alicia is an inspiring, supportive, and thoughtful coach. She leads her Public Speaking Bootcamp by example: with incredible poise and presence. She takes time to work with every individual in the class, so we all walked away with concrete suggestions and tips to put into action right away. This was truly an opportunity to learn from a master." - Karen Q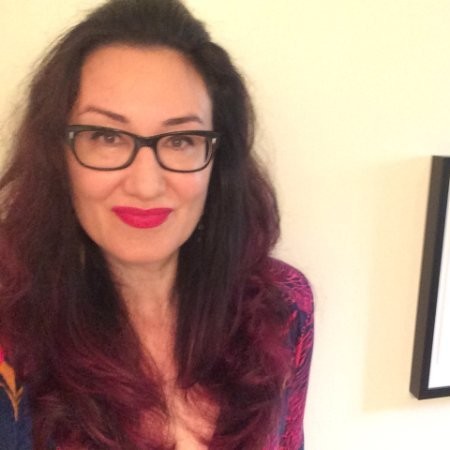 "I highly recommend Alicia Dara for voice coaching. She does not try to make women's voices lower or higher (and she gleefully goes against the common masculine-centered critique that women's voices are "too high"). She also teach[es] women strategies for holding vocal space for each other in meetings. Also: her "women's" workshops are inclusive of cis, trans, and queer women. I took her voice bootcamp for women tonight and will be going back for more." Kari Lerum, Associate Professor: Gender, Women & Sexuality Studies, University of Washington
"Alicia Dara came to Microsoft as our featured guest during our Women's History Month celebrations, and WOW. There's still ongoing buzz about how impactful her workshop was and how applicable the content is to women in technology. She gave us stories, laughs, and even actual real-time practice using our voice, words, and actions. We look forward to the next time we can work with her."- Anne Borozan, Microsoft Women's Board

"There we were, a group of women knowing that we would have to step out of our comfort zones. I was so impressed with how Alicia handled this delicate situation. She was able to share such positive feedback, pinpointing each person's vocal type and give not only amazing general group instruction but was able to benefit each individual according to their own strengths. Within such a short period of time I was able to see changes in everyone, including myself. We were sitting up a little taller, projecting a little louder, and even though we were all from different areas of the studio there seemed to be a feeling of comradery that will live on after this workshop." -Linda Hayashikawa, Microsoft Halo group
"Alicia's Pubic Speaking Bootcamp for Women made for an extremely valuable evening. Her passion combined with in depth knowledge and professional/personal experience was so evident. I have historically struggled with flushing cheeks and feelings of embarrassment when speaking to small and large groups and Alicia was able to pin point the problems (which I wasn't even aware of) and provide practical, easy to grasp solutions. We were able to practice in front of her and receive individualized feedback which felt encouraging and safe. The process shifted my overall perspective and awareness; my level of confidence when speaking has increased vastly already. I left feeling empowered, supported, and equipped with a toolbox of skills that I have been practicing in every day life ever since."- Sasha B
"I took Alicia's Public Speaking Bootcamp for Women and left feeling energized, confident and with a new found focus for my voice. From the moment I registered to post-event, Alicia has been engaged with positive suggestions, has provided tips and tools for breathing and posture that promote my vocal growth, and she has given me links to websites for some of her personal favorite products and readings/TedTalks! What a star! My key takeaways have left me with the momentum to move forward in discovering and nurturing my true voice, with gratitude." - Alison M
Alicia is a nationally recognized voice teacher (singing and public speaking) based in Seattle. She has helped thousands of people break through blocks, find their voice, and put it to work. Her most popular group training is "Public Speaking Bootcamp for Women", which is designed to help women strengthen their voices, clarify their messaging, and push back against workplace sexism. Corporate clients include Microsoft (where she is a vendor), Kimpton Hotels, Planned Parenthood, and Premera. Private clients include the National Women's Political Caucus and members of Amazon, Merrill Lynch, Seattle Trade Commission, Windermere, and Lake Partners. Alicia was born into a family of Grammy-award winning symphony musicians. She studied musical theater in New York City and is an AMDA grad. As a musician she has released 5 original solo records and 3 with her current bands Diamondwolf and The Volcano Diary. Her writings about public speaking and creativity have appeared on CoveyClub, The Write Life, and Daily OM. Alicia also serves on the Board of Advocates of Planned Parenthood of the Great Northwest and Hawaiian Islands, and has spoken extensively about being a feminist activist since the age of 15. In 2017 Alicia became Board President of the City Garden Community Acupuncture Clinic.